Arsehole inspection in class
For this cmnm update we have brought you some very nice videos of obedience training that the college grads must take before joining a business.Here you can see the headmaster preparing the studs to fuck each other in the ass, and as they have proven before that leads to better team integrity. Just watch for yourself and see the results. As one of the guys is asked to undress and bend over the desk, the other must get behind him and inspect his ass before shoving his dick all the way up that asshole. Oh but wait, there is one more, I wonder what the headmaster is planning for the third guy, who seems to enjoy watching his mates fucking. Have fun watching this scene.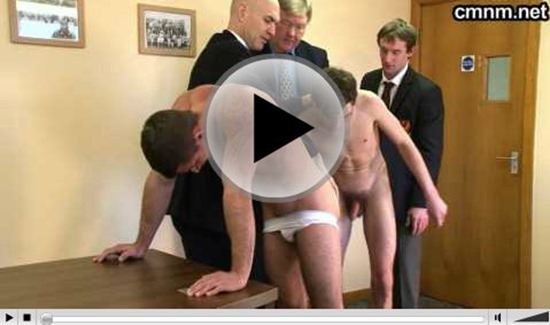 It seems that the principal and the teacher had the right idea to play with the two as much as they could as punishment for them being naughty and unruly, and you get to see it all in this nice afternoon. Take the time to sit back and see them making the studs undress, and then see them as they play with their cocks and balls for the afternoon as well. We know that you will enjoy it!